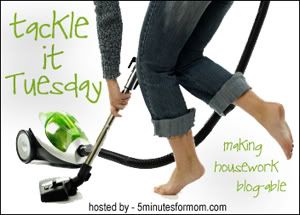 The pipes underneath our kitchen sink have cracked and come apart. They are plastic. Genius. Rather than let this disaster come in between our daily tasks. We made lemons out of lemonade.
Last night we washed dishes…in the tub.
We transported the dirty dishes upstairs in a laundry hamper. Excuse the nasties. It's flour from cookie dough.
I sang random lines from Outkast songs and blurted pieces from stand up comedy shows to stay entertained while washing.
Each cleaned dish went into a laundry basket until it was time for Greg to rinse.
Someone is coming over tomorrow to repair the pipes in the kitchen and this will be nothing more than a memory.
On a side note, a family of ants congregated around our front door. We figured Jayden had dropped something around the scene, but there was nothing to be found. Greg decides to check his shoes for any surprises. He turned one shoe upside down and out pours two chicken nuggets and a pile of ants.
It's definitely time to enforce the no food outside of the kitchen rule…
is the founder of Sophistishe. She's a free spirit, wife, boy mom, rental rebel, curator of pretty things, lover of vintage pyrex, and the tropics. Sheena can be found in NW Indiana with her husband and two scrumptious boys, clutching kraft paper, chalkboard paint, sriracha and chipotle pepper. In the midst of motherhood, wifedom, and managing a growing collection of digital projects, she somehow manages to find zen in being a quirky, introverted, lil' lady.
Latest posts by Sheena Tatum (see all)