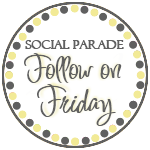 If you're stopping by from the Social Parade, leave a comment so that I can check out your blog and start following you!
Are you participating in The Ultimate Blog Party? If not, you don't know what you're missing!!!
If you're feeling lucky, you can enter to win $1,000 in the Boost Your Buzz Giveaway over at SimplyStacie.net!
is the founder of Sophistishe. She's a free spirit, wife, boy mom, rental rebel, curator of pretty things, lover of vintage pyrex, and the tropics. Sheena can be found in NW Indiana with her husband and two scrumptious boys, clutching kraft paper, chalkboard paint, sriracha and chipotle pepper. In the midst of motherhood, wifedom, and managing a growing collection of digital projects, she somehow manages to find zen in being a quirky, introverted, lil' lady.
Latest posts by Sheena Tatum (see all)